How To Know If An Offshore Gambling Site Can Be Trusted
Updated: June 2, 2023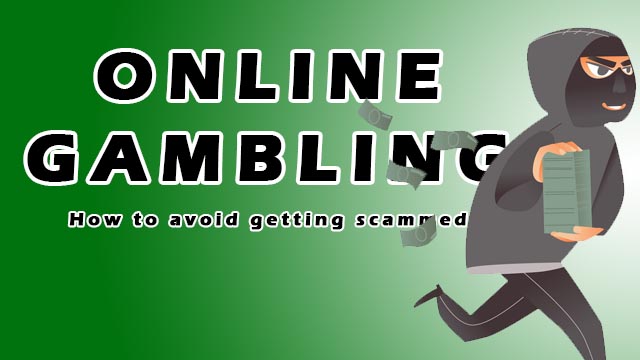 Recently the New Zealand Government has discovered that multiple offshore gambling sites have been using the official New Zealand web address (.nz). At least 13 offshore gambling sites operating outside of New Zealand has been using the web address. The Department of Internal Affairs (DIA) told media sources that the 13 sites are now blocked.
New Zealand
carries a reputation of being a well-regulated country, and DIA officials
believe that criminal organizations are taking advantage of their reputation by
using their official country-based web address with no affiliation.
Offshore sites have often caught a bad reputation because of rogue sites claiming validity. Before signing up with any gambling site, it is a smart choice to do some research into the brand. Check out online reviews or play some free play games to get used to the action.
While the recent incident happened in New Zealand it is no surprise that there are other illegal offshore sites operation around the world in countries like the USA, Germany, Australia, and others. Here are the top three most important factors to consider when trying to validate an offshore gambling site.
Licensing & Compliance Records
Trusted online
gambling sites will have a license from a gaming regulator and compliance
records to show that their games have been subjected to outside testing. This
information is usually easy to find since validated offshore casinos are proud
of their licenses. You can usually scroll to the bottom of the home page to get
a good start on finding online gambling licensing information.
Gaming software
Gaming
software is one of my personal favorites. Let's say that you found an online
casino site that also offers a good bonus and multiple games you would like to
wager on.  You check the site out and
find that they use RTG Games (Real-time gaming), Rival, Playtech, or NetEnt. Games.
To verify that the games all you have to do is go to the gaming manufacturing
website and verify that they produce those titles.
Reputation
Reputation
is probably the most important aspect to verify before giving out your personal
information to an online gambling site. To verify an offshore betting sites
reputation you can ask any of your friends who might have played the site, or
you can search a related online forum. Be aware that not everyone will have a
good story to tell and you need to know how to read between the lines. Did this
guy leave a bad review because he got caught cheating or did the site screw
this guy? I always look for things like payout speed, where the site is
licensed from, and how long they have been operating.
Our Guide
Our guide is the collaborative effort of a team of online betting experts who have put their focus into offshore gambling sites. Legal online gambling is still in its infancy in the USA, and many states believe they just don't have access to online sports betting, poker, or offshore casino gambling.
Relevant news