Everton-Manchester City Soccer match called off
Everton-Manchester City Soccer match called off after coronavirus outbreak in City camp
The resurgence of coronavirus in England dealt its second blow of the 2020-21 Premier League season as Monday evening's Everton-Manchester City had to be postponed four hours before the scheduled kick-off at 20:00 hrs BST.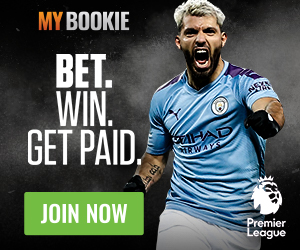 City reported new positive coronavirus cases on Monday in addition to Gabriel Jesus and Kyle Walker along with two members of club staff having tested positive on Christmas day. The club have closed their first-team training ground which will now undergo a deep clean.
Monday's Goodison Park clash is the second one to be called off due to the coronavirus outbreak after the Aston Villa-Newcastle fixture earlier this month.
Everton, who are placed prettily on the points table on the 3rd, are seeking clarification from the Premier League top brass as to how the decision to postpone the game was arrived at given the timing and the fact they were not consulted as part of the process before calling off the match.
"Everton Football Club regret the postponement of tonight's match against
Manchester City
– not only for the 2,000 fans who would have been attending, but for supporters on Merseyside and across the world," a club statement read. It further added "Our players were prepared for the game, as were both the team staff and everyone at Goodison Park.".
The Premier League authorities on the other hand said that the rise in cases at Manchester City "created uncertainty" and the competition's board "received medical advice" that the match be postponed. The League statement continued:
"The board agreed to rearrange the game as a precaution and further testing will now take place tomorrow. The decision has been taken with the health of players and staff the priority"
The postponement of the clash with Everton casts a cloud over City's Premier League fixture against Chelsea on Sunday, January 3rd and their Carabao Cup semi-final game against Manchester United on Wednesday January 6th.
The City management said their squad and those in their associated bubble will be tested before a decision is made whether to resume training.
There is a theory doing the rounds at City that the outbreak had been triggered by their trip to London for their Carabao Cup quarter-final against Arsenal on December 22, although no blame is being attached to the Gunners.
London had come under Tier 4 coronavirus restriction on Sunday December 20 after a fresh and more infectious strain of coronavirus was found to be driving increased numbers of cases in London and the South East.
Relevant news