UK Premier league Soccer schedules disrupted
With illness hitting the entire Aston Villa main playing XI, Tottenham Hotspur will play Fulham instead on Wednesday night. Villa, who were compelled to field an Under-19 squad against Liverpool in a FA Cup clash last weekend, had requested their match against Spurs be postponed to a future date.
The Premier league soccer authorities accepted the request and asked Fulham to fulfill the fixture instead.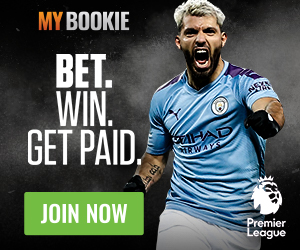 The Spurs-Fulham tie had already been postponed once before in December. Fulham are said to have been hard done by the sudden decision to play Tottenham as they had gone ahead with the FA Cup tie against QPR on Saturday with first-team regulars and said that they would have opted for second-string players had they known that another fixture would come along so swiftly.
Chelsea then agreed to delay their match with Fulham to give the Cottagers more time to recover. Rather than being played on Friday night, i.e. on January 15th, the game will now be held at 17.30hrs BST on Saturday. Villa's weekend fixture against Everton has also been shifted from Saturday teatime to noon on Sunday.
Fulham have been forced to shut down their training ground and received notification of positive tests within their ranks. There are many at the club who feel they would not have been asked to play had they been fighting for the title, rather than against relegation.
Chelsea will face Fulham despite having to shut their academy training centre because of an outbreak that involves as many as 20 cases. Youngsters have been told to stay away while the site undergoes a deep clean after a number of positive tests were detected over the weekend, but facilities for the first-team remain open.
Chelsea have emerged as one of the few Premier League soccer clubs to conduct tests for their under-23 players, also going beyond the protocols by doing the same in lower age-groups.
As far as the Premier League goes, referees will speak to captains and managers before matches to remind them to observe social distancing guidelines, including those relating to situations like celebration of goals and pre-match and post-match handshakes.
Meanwhile Governmental authorities have been frustrated with images of players celebrating inside tightly packed dressing rooms and crowds of fans gathering outside cup ties, thus making the case for football to continue a very weak one while the rest of society remains  under severe lockdown.
To quote Arsenal boss Mikel Arteta
"Morally, with the situation we have in this country and worldwide, to keep doing what we are doing is a little bit of a strange feeling. We know what we can bring to society if we are able to do it in a safe way."
UK Premier League Soccer betting sites
Relevant news